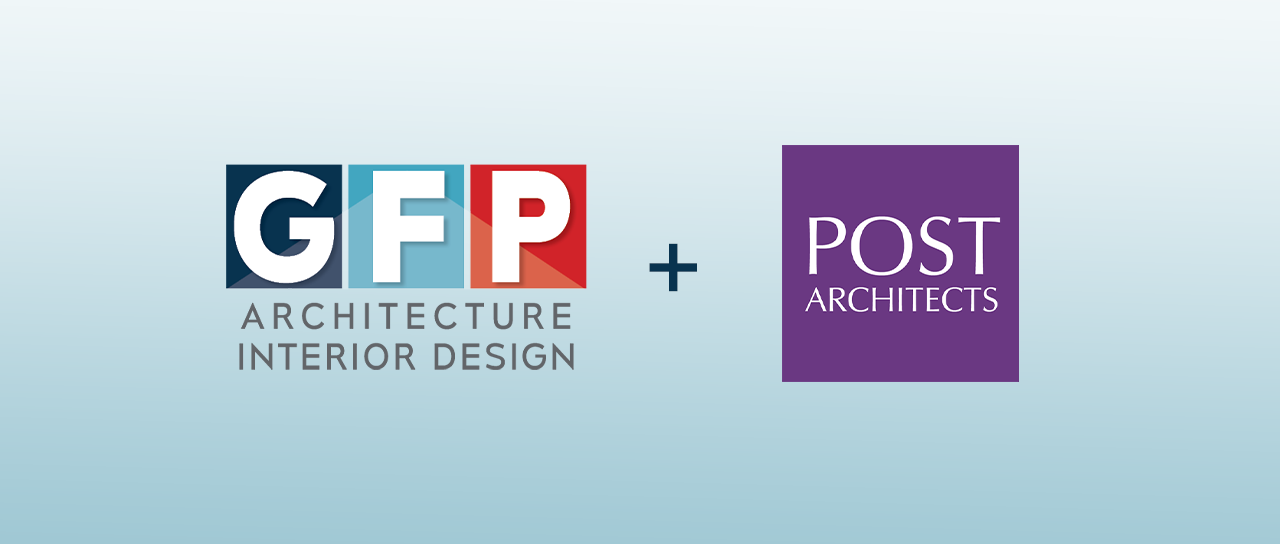 GFP Acquires Post Architects
Contact: Tim Allen, Chief Administrative Officer, tallen@gfpdesign.com
Thibodaux, LA – Gros Flores Positerry Architecture & Interior Design (GFP) announced that it has acquired Post Architects of Baton Rouge, LA. The acquisition will allow the two firms to combine their expertise and resources to better serve their clients throughout Louisiana.
Post Architects was founded in 1968 by Raymond "Skipper" Post and has a long, rich history of providing high-quality architectural services to the Capital Region. Currently, led by Lisa H. Nice, the firm has a diverse portfolio of projects spanning government, education, ecclesiastical, and commercial sectors.
GFP was founded in 1949 and is now in its third generation of leadership. The firm has a proven track record of success in the design and construction of complex projects spanning government/public, education, healthcare, commercial, and ecclesiastic sectors.
The acquisition of Post Architects will allow GFP to expand its geographic reach and offer a wider range of services to its clients in the Bayou and Capital Regions of Louisiana.
"We are excited to welcome Post Architects to our firm," said Kevin Gros, President/CEO of GFP. "This is our 2nd acquisition over the past year, and this will allow us to better serve our clients and expand our reach throughout Louisiana. We are confident that this combination will create a stronger and more dynamic firm."
"We are proud to join forces with GFP," said Lisa H. Nice, Owner of Post Architects. "This partnership will allow us to continue Skipper Post's legacy and offer our clients a larger group of talented professionals and the combined 129 years of our firms' experience. We are confident that this combination will create a stronger and more competitive firm better positioned to meet the needs of the Capital and Bayou regions."
GFP's headquarters is in Thibodaux, LA and now supports clients from three bases of operations including Houma, LA and now Baton Rouge, LA.