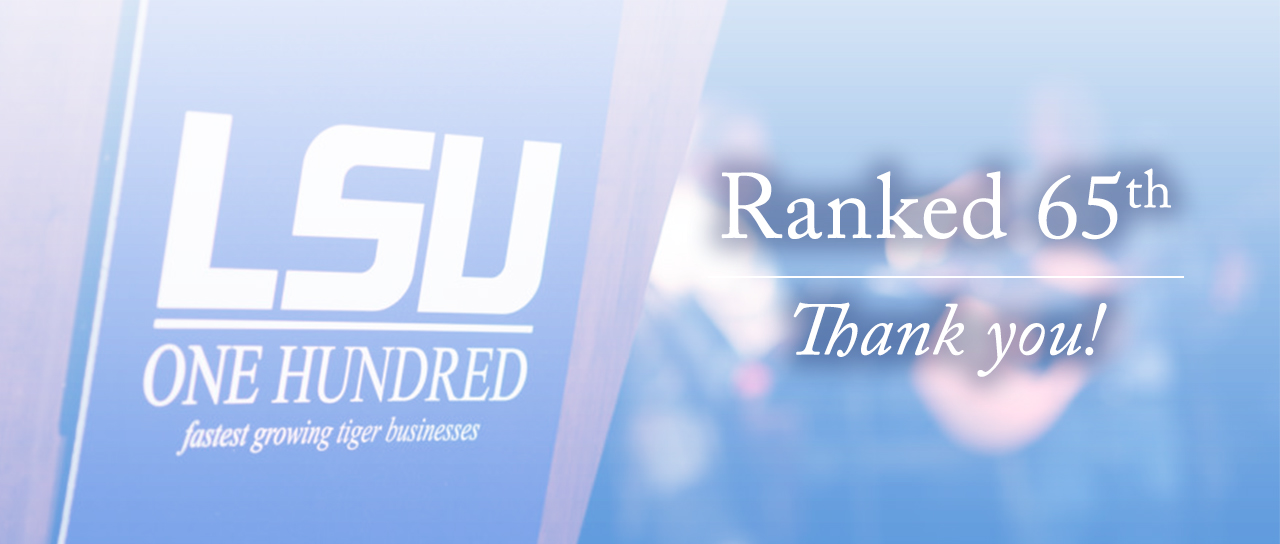 GFP Ranks 65th in the 2023 LSU100
Thibodaux, LA — GFP Architecture & Interior Design has been ranked as the #65 on Louisiana State University's 2023 LSU100 list of fastest-growing LSU graduate-owned and led companies.
GFP was previously notified of our selection to the LSU100 list and has now been further honored in earning their ranking as #65 out of 100 business in their first year receiving the award.
GFP is a multi-regional design firm with offices in Baton Rouge, Houma, and headquartered in Thibodaux. GFP is a highly experienced regional firm with a wealth of expertise in the governmental, ecumenical, educational, and healthcare sectors. The firm has been in operation since 1949 and is currently under its third generation of leadership, with a strong reputation for delivering quality design services to its clients.
Two of the GFP owners and leaders are proud LSU School Of Architecture graduates: Kevin M. Gros – Chief Executive Officer (Class of 1997) and L. Andy Positerry II – Chief Operating Officer (Class of 1992). Kevin and Andy have built upon their training at LSU with their combined 54 years of professional experience to transform the architectural landscape of Louisiana.